Nidhi is my very very VERY good friend and is one of my very favorite people. She's also a rising star of an illustrator – incredibly talented, friendly, smart, funny, and driven. Did I mention talented? Take a look at her website to see what I'm talking about.
While I was in SF for a couple of weeks, we spent an afternoon at the park and I took some portraits of her. It was late in the afternoon – post-burrito-time – so the sun was nice and low, making this lovely warm light…

We walked off into the bushes to get this one. It's similar to one of the shots I took of Emily; I've been experimenting with putting things in front of my lens. So far, the "things" have been mostly just plants.

Then I got her up in a tree…


That one actually lead to one of her daily sketches!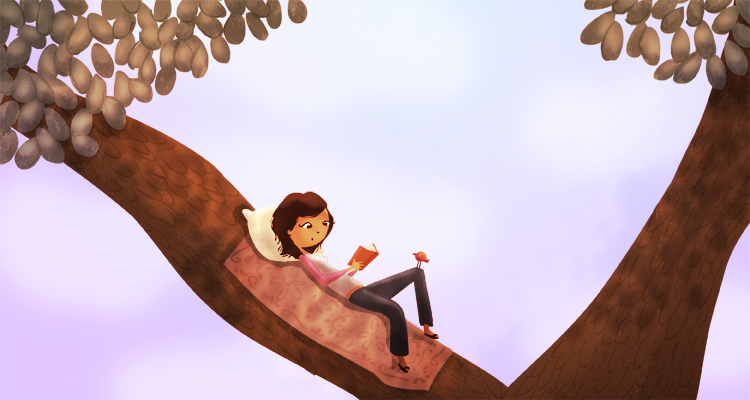 Then I climbed up in the tree with her so I could shoot looking down at her. Notice that at this point we've migrated from full sun, to dappled sun, to more dappled sun, to shadow. I like that this gives her a nice variety of photos she can use for press.

At that point we were pretty much done with portraits. But, when we went back to her place later on, I saw this string of Christmas lights…and had a vision:

Love you, Nidhi! 🙂